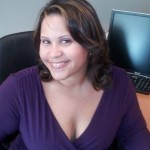 I asked Milly to name her ten favorite romance novels. So before we hear about Sharp Change (interesting title, isn't it?), let's see what she has to recommend:
Click all images on this page to buy
10. Stephanie Laurens's - Devil's Bride. This is the first of the Cynster novels and I LOVE IT. Devil and Honoria were such a fabulous couple. I fell in love with the entire Bar Cynster thanks to this book. But I love how the females in these books are the real leaders even then.
9. Laurann Dohner's - Ral's Woman - It is the first of the Zorn Warriors and my absolute favorite. I mean how can you not love a big sexy alien that only lives to make you happy? She has five fantastic series and I love them all!
8. Cynthia Eden's - Midnight Master - Demon love. OMG. Niol is the HOTTEST demon EVER!!! Cynthia can write you up a man that just makes you want to drool!!!!
7. Cynthia Sax's - Lust by Moonbeam - I loved th story. It was fun, flirty and the female was no holds barred. Cynthia can write you up some super sexy books and still fit in a cool story around it.
6. Julie Garwood - Shadow Dance - I love all Julie Garwood books. But my faves are either her latest or her historical romances. I particularly love the Buchannan books. This one is with one sexy FBI agent Noah and a geeky super smart and super sexy Jordan.It was my favorite because I really wanted them to get together and she did it in such a great way I ended up smiling at the end.
5. Mina Carter's - Perfect Mate - Oh lord I love this book. And it is a really good book. I love the secondary characters more than anything. I swear I want Darce for myself. He's so badass and so sarcastic. I just wanna take him home hehehe.
4. Tina Folsom's - Zane's Redemption - I am a sucker for a male lead with issues. Tina did a fantastic job with making Zane to be so broken every woman out there would want to fix him. And yet, she found him the perfect female lead. It was such a lovely story I swear I cried. I wish there was a follow up to it because I really loved Zane.
3. Laurann Dohner's - Justice - While I LOVE all of the New Species books, Justice became my love from the moment I read Fury. He was such a caring and dedicated leader and I just lost my heart to him. Don't get me wrong, I cheated on Justice with Tiger and Fury, lol but he's still my main squeeze from that series LOL.
2. Eve Langlais' - Bunny and The Bear - First in the Furry United Coalition. So I adore Eve. She has such a fun style of writing and one of the things I like is that we have the same type of silly sense of humor. I am a huge fan of hers and if you ever want to laugh while reading a fun action-packed romance, pick up one of her books.
1. Mina Carter's - Aries Revealed - Cyborg BABE! WOW. Can you say oh he was the perfect man and of course he had to be cyborg. LOL. I loved this story the most because Mina is my BFF and while she was writing AR all I we kept picturing was Channing Tatum (her inspiration) stripping and dancing around LOL. It made for some awesome conversations.
Crikey (fanning herself), you want some spice? I think there's enough on those covers to season your dinner tonight. Except.....the best is still to come! Milly's!
Only the hottest sex can cool a wolf in heat...

After her sister is bitten by a werewolf, geneticist Sophia Reece begins researching shape-shifters and isolates a gene she calls Furry Beast—FB for short. But in her excitement over her discovery—dancing in the lab is never a good idea—she has a teeny little accident with the samples, one canine, one feline, and winds up landing on the syringes, pointy side up.

Werewolf Chase is head over heels in lust with Sophia. He can't stop thinking about the human's sexy body or how badly he wants to get her naked. But she acts as if he has fleas. So why, all of a sudden, does she stare at him like a wolf in heat? And what smells like cat?

When she experiences her first mating heat, Sophia isn't prepared for the new feelings she's experiencing, and her secret desire for Chase refuses to remain under wraps. For Chase, this is his wildest fantasy come true—to finally get his hands on the curvy, caramel-skinned Latina. But when some serious predators come sniffing around her research, Sophia will have to find out what she's really made of, and Chase will have to decide if he's man—or wolf—enough to make things permanent…
I really wish Milly all the best with this book, and Sophia who's now in mating heat (I wonder what THAT feels like? Think I'll read the book to find out). Do visit her, she's got a fabulous website.
Buy Sharp Change:
Here are Milly's contacts: