Last month my third novel was published. It's called Rising Tide and is set in several places. Here are some photos that might set the scene of what happens in the book which one reviewer described as, "
a charming tale that is part mystery, part romance, and part thriller, with just a touch of magic thrown into the mix.
"
One of the main characters, Leo, begins the story with his life on a Pollock fishing vessel in Alaska.
Piper, is another main character, who is a crab fisherman with her father off the North Norfolk coast in the UK.
Unknown to each other they travel to Portugal
and down to the Alentejo to a tiny fishing village on the coast
Both are trying to find answers to their problems and both believe that someone in the village is either to blame or can help them. But it's a friendly village with problems of its own. It has been mysteriously polluted and its sparse fishing grounds are being decimated by strange fish and weed introduced by illegal ship tank washing.
Their story continues as they fight rogue waves:
A female bullfighter who seriously harms Piper:
But they also discover the delights of the Alentejo.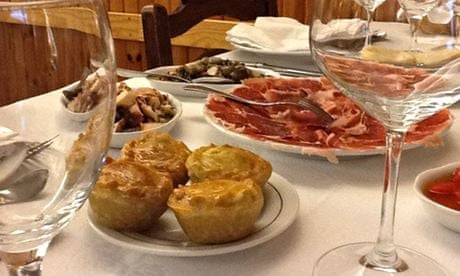 Serafim's cafe:
And, of course, there's always the question of whether Leo and Piper will ever get together, because the reader knows how well they're suited. But do they?
Rising Tide